Start with a purpose-driven experience for your attendees built around educational sessions, downloadable resources, facilitated discussion, or links to go-at-your-own-pace webinars. Increase the participation and return on the event by utilizing our suite of tools supporting sponsors and vendors to facilitate promotion and connection without having to interrupt a video or block out your screen with ads.

Event Home Base is designed to bridge the resources, connections, and experiences organizations have developed and the needs of a demanding digital landscape.
Our approach to virtual: Inclusive and Flexible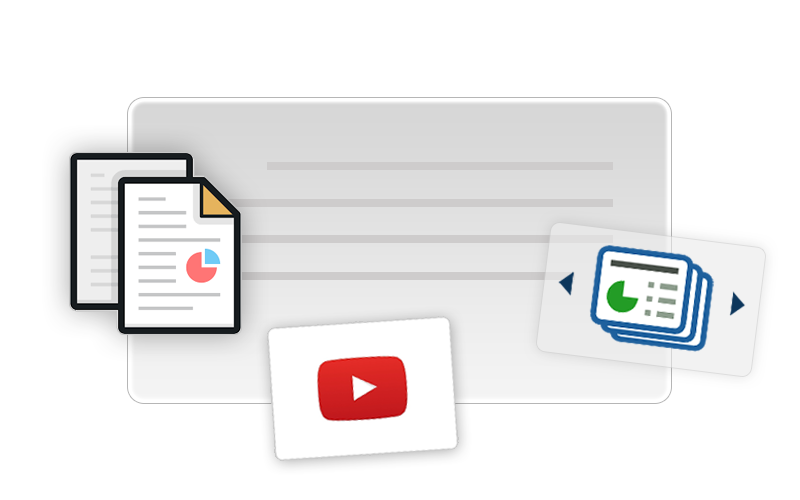 Maximize what your event can do by bringing in content from multiple sources and channels. Upload documents, embed video, include links to website, webinars, and live video. Consolidate learning resources into one place and then organize sessions by date, track, or topic.
Advantages
---
Numerous opportunities for Sponsors, Vendors, and Presenters to be very prominent and accessible from any part of the platform.
A beautiful, desktop-forward design for a better experience on desktops and laptops that utilizes a larger screen size.
Multiple ways to connect with stakeholders and start conversations through one-on-one chat, questions to vendors, and hosted discussions.
Bring all the content together in one place and make it easy for attendees to consume, personalize, and take away with them after the event.
Coverage for In-Person, Hybrid, and Virtual Events without having to switch platforms if your event format has to adjust