15 Virtual Events Ideas For 2021 And Beyond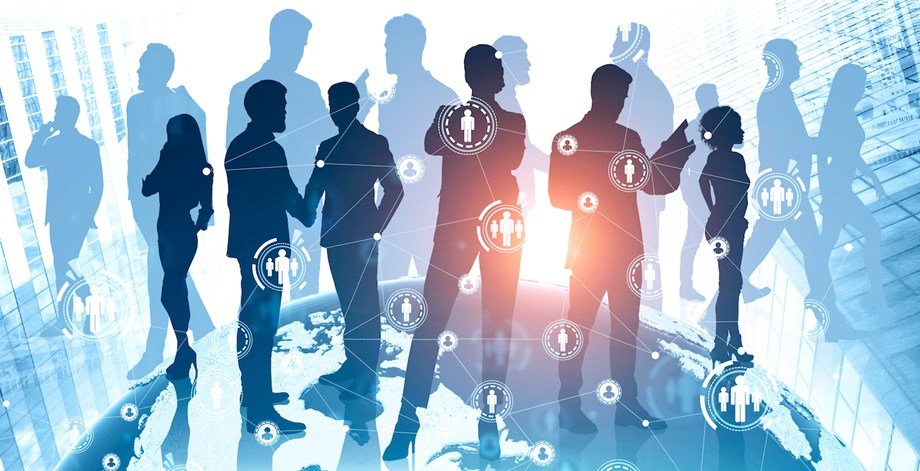 No one expected the global pandemic to last for as long as it did - and the worst part is, it's still going strong. While the end is now in sight, it'll take months for the world to recover and return to normal.

Not all hope is lost, though. While there's no denying that some industries were affected more than others, virtual events played a huge role in helping organizations to successfully pivot and adapt in times of social distancing measures and lockdowns.

This year won't be any different. Transitioning to online events proved effective and profitable for many businesses that rely on events for revenue growth. In this article, we'll take a look at some of the most engaging virtual event ideas for 2021 and beyond. Let's dive in!
15 Virtual Events Ideas For 2021 And Beyond
1. In-Session Q&As
Allow your attendees to ask questions during sessions - they will most certainly have plenty. Most virtual event platforms available today come equipped with chat functionality, allowing users to actively participate in the discussion. One word of advice though - hire a moderator responsible for approving attendees' questions before they appear on the screen for everyone to see.

2. In-Session Polling
Very similarly to live Q&As, it's your responsibility as the event host to provide the opportunity for participants to interact with the event's speakers and content. Introducing live polling during sessions that capture user's answers in real-time is a great way to make your virtual experience more engaging for the attendees.

3. Virtual Networking
Networking is the number one reason most people attend events in the first place, and there's no reason why it can't be recreated online. After all, we've been doing it for years on social media. Empower users to schedule 1-to-1 meetings, use the live chat functionality or encourage your vendors to offer drop-in booth hours for attendees to network with them in between the sessions.

4. Communicate Event Platform's Features in Advance
Don't assume everyone will be familiar with your virtual event platform from day one - neither your attendees nor speakers. Every platform is different and you want participants to enjoy the experience rather than fumble around with its navigation. Communicate all features and how to use them before the event and encourage your speakers to join your team during rehearsals to keep all technical issues to a minimum during the big day.

5. Leverage Augmented Reality
3D/AR virtual booths or product demos are a fantastic way to increase engagement and add that "wow" factor to your virtual event. Although Augmented Reality has been around for years, the technology it's still very new to the consumer and so it attracts crowds wanting to immerse themselves in the experience.

6. Gamify the Experience
What's the best way to motivate participants to attend more sessions, visit more booths or network with more people? Introduce a challenge, specifically by adding gamification elements to your virtual event. Incentivizing certain actions, such as session attendance with various badges and points is a bulletproof strategy to meet your event's KPIs.

7. Virtual Icebreaker
Think about all the events you've attended over the years, virtual or in-person: things can get pretty awkward, especially during the first few hours of the event. People are timid and many don't feel comfortable speaking up in a room full of strangers - it's only on day two or three when they begin to relax and actively participate in the discussion. Introducing a virtual icebreaker that involves sharing personal interests, background or hobbies at the beginning of your online trade show or a conference can help attendees feel less intimidated from day one.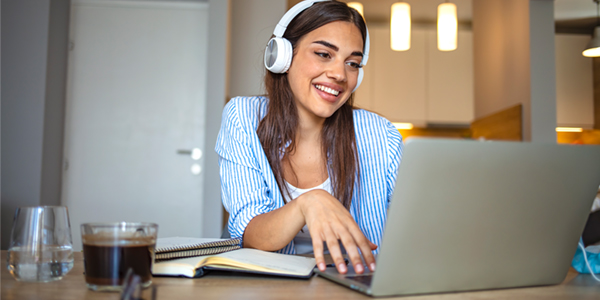 It's easy to forget that people need breaks in virtual events, too. Try scheduling "coffee breaks" for attendees to rest, recharge, and connect.
8. Interactive Breakout Sessions
Inspire meaningful interactions and collaborations by sending participants into virtual breakout rooms. Splitting attendees into smaller groups creates a more natural environment where meaningful conversations are welcome and empowers speakers to take a more personal approach with each attendee.

9. On-Demand Content
It's one thing to listen to your favourite keynote speaker present live, but don't you sometimes wish you could go back and rewatch it long after the event is over? Your attendees feel the same way and with virtual events, you can offer to consume event's content on-demand even weeks after it's over.

10. Live Streaming
Looking for a way to engage your virtual event attendees outside of the event platform? Live stream your biggest keynotes or industry expert panels across your social media channels. Not only will you strengthen your relationship with the participants beyond the event but also attract new social media followers who could be interested in attending your future events or even purchase your product or service.

11. Webinars
Webinars are a great tool to share your industry knowledge and expertise with a wider audience. Many people choose to attend a webinar over live sessions as webinars don't require participants to actively engage but rather sit back and listen.

12. Online Coffee Breaks
Coffee breaks are a natural occurrence during in-person trade shows and expos, and virtual events are no different in that aspect. In fact, we would recommend that you make a point of scheduling more frequent coffee breaks during online trade shows and conferences to combat Zoom fatigue and give attendees a chance to stretch their legs before the next session.

13. Swag Bags
Who doesn't love "stuff we all get"? It was one of the best things about live trade shows or expos and there's nothing stopping you from recreating this experience online. You can either offer to send event swag to early registrants as a surprise treat or create a microsite with all available coupons, offers and promos from the event sponsors for attendees to order. Don't forget to let them know about your swag bags!

14. Repurpose Event's Content
Record, repurpose and reuse keynotes, the panel of experts, or even virtual breakout sessions to keep the event's momentum going months after it's ended. You can share highlight reels across all your marketing channels, from social media to email campaigns to generate leads and build anticipation for future events.

15. Ask for Feedback
Wondering how to engage attendees once the virtual event is over? Send out post-event surveys to ask for their feedback. You'll learn what stood out the most to participants and equally, which elements of your online experience require improvements. Additionally, you'll show attendees your organization values and appreciates their opinion.

Final Thoughts
We hope these virtual event ideas will help you create the most engaging and memorable online experience possible. Not all of them may seem like a good fit for your industry or business, but the thing to remember is that virtual events have different rules of engagement. Meaning that you might need to forget everything you know about hosting live events and embrace the new digital format to ensure your online event's success.