Hosting a Successful Virtual Trade Show: Tips and Best Practices for Associations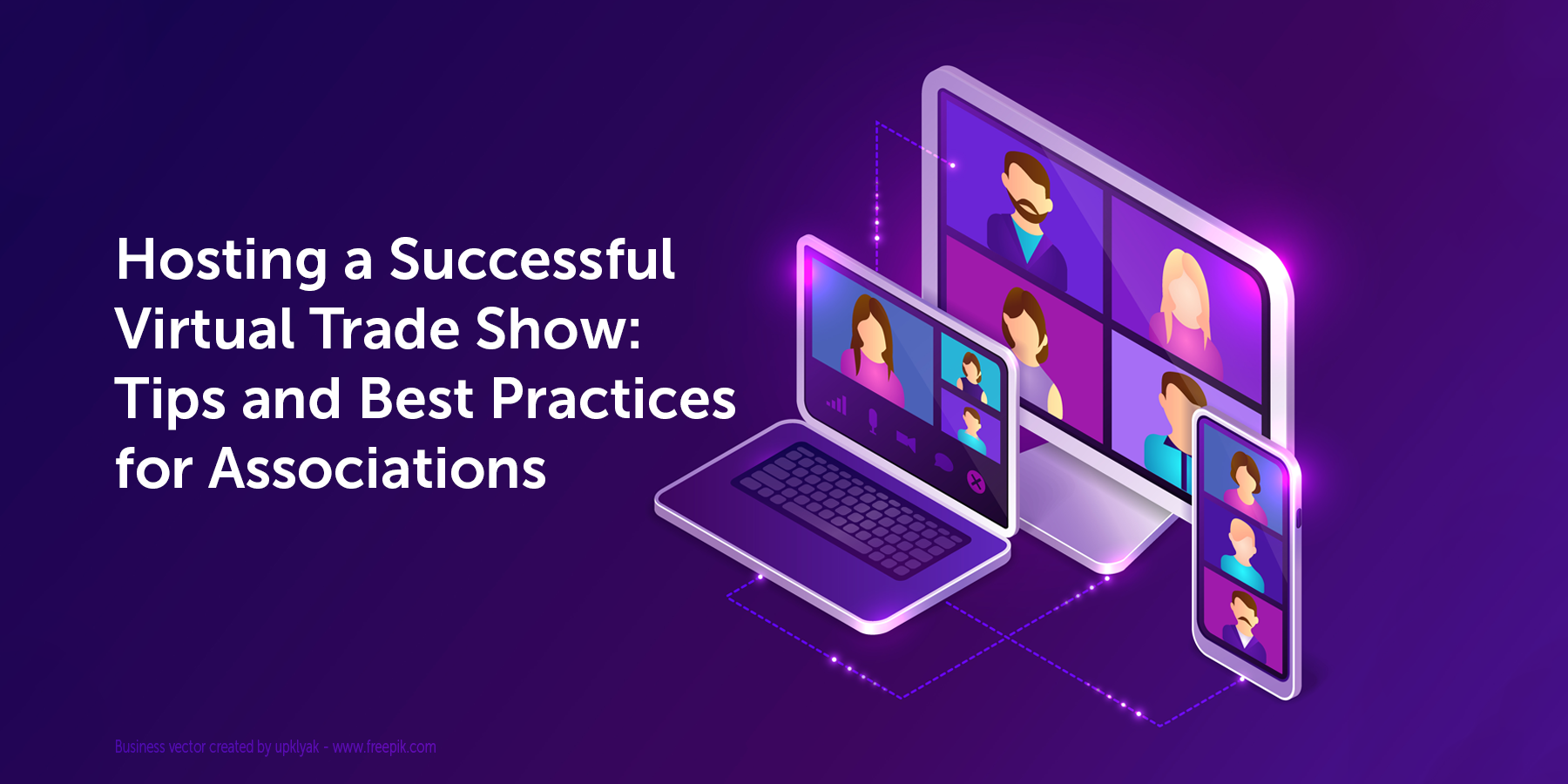 Hosting a successful virtual trade show isn't as simple as it sounds. When organizations were forced to make a last-minute transition to online events last year, everyone assumed it was just like hosting a live trade show, following live event best practices and tips to create an unforgettable experience.
This approach wasn't received well by either attendees or exhibitors - according to a recent Tradeshow Logic report, 43% of exhibitors who have attended a virtual trade show said they wouldn't do it again. The problem isn't with the medium used to deliver the experience per se, although Zoom fatigue plays a huge role here; the issue is that organizations plan for in-person trade shows with the view to live stream it online.
We realize that virtual trade shows are still a fairly new concept and there aren't enough resources online to help guide organizations and associations in the right direction; therefore this article will give you the tools you need to ensure your online trade show is as successful as possible.
Hosting a Successful Virtual Trade Show: Tips and Best Practices
Before we jump right into it and share our top tips for hosting a successful virtual trade show, it's important we emphasize why your approach to online events should be different from planning an in-person function.
Firstly: distractions. Physical events are almost always held (and therefore "contained") in a single location: an arena, congress center, expo hall or conference rooms. As such there are less distractions.
But when you attend a virtual event you have to contend with distractions that just aren't there with a physical one - email inboxes flooded, social media notifications going off left right and center, the next door neighbors dog barking (at what?), the washing machine telling you the most recent load is ready, a courier ringing the doorbell (maybe that's what the dog was barking at), kids running around demanding lunch...the list goes on. It's difficult enough to keep people's attention in this day and age. Keep this in mind in the lead up to your virtual event.
Preparation is key here, make sure your content is on point and engaging, suggest to all your attendees, speakers and vendors that they find a spot that is as quiet as possible to attend the online event and ensure that the tools and virtual event platform you use are best in class and can handle what you're looking to achieve and, of course, practice in advance - we definitely suggest holding a 'dry run' of your event before the big day.
That being said, physical events do of course come with a different type of 'distraction' - the time to travel to the location, finding your way around the venue and spending time away from friends, family and your work to name a few.
However, regardless of whether you're hosting a virtual or an in person event - one thing is key and that's understanding your audience and their needs. We already know that your attendees have multiple distractions to deal with but they're also taking time out of their hectic schedules to take part. Your audience taking time away from what's important to them also comes with its own challenges for you - namely patience or, lack of it.
Consider this scenario, you've blocked out your calendar, silenced your phone, got the kids sorted - you're ready to attend the event you've been registered for and looking forward to for weeks. You go to login and - well, it just doesn't work. You struggle to sign in. You can barely hear the speakers. You can't find the content that's relevant to you. In frustration you log out.
Because of the 'always on' world in which we live in, strict schedules and deadlines to hit with an ever increasing workload, people demand excellence - and an amazing experience. Your virtual event has to have both otherwise people will just drop out over even the most minor of inconveniences.
Also, a virtual event can limit your audience. Not in terms of numbers of attendees - in fact the amount of people you can host during an online experience is almost always far more than the constraints of a physical event - rather the type of audience. Are they tech savvy? Do they have access to good internet?
Understand: virtual events can put some of your prospective attendees off, so it's crucial that you provide them with as much information as you can in advance. FAQs. A walkthrough guide to the event. What's happening and when. Contact information for support etc.
So on this note here are our tried and tested tips for hosting successful virtual trade shows. We always split the events we host into different phases.
Pre-event.

Event.

Post-event.
Pre-Event
Arguably the most important phase. This is where a lot of the heavy lifting needs to be done 'behind the scenes'.
First up you need to create awareness of the event, and get people excited to attend. Create a buzz with your marketing and advertising. Send emails well in advance to your marketing list. Use social media to your benefit showcasing the speakers and exhibitors who will be there - highlight any sponsors or partners of the event as well. And don't forget to ask them to promote it to their audience.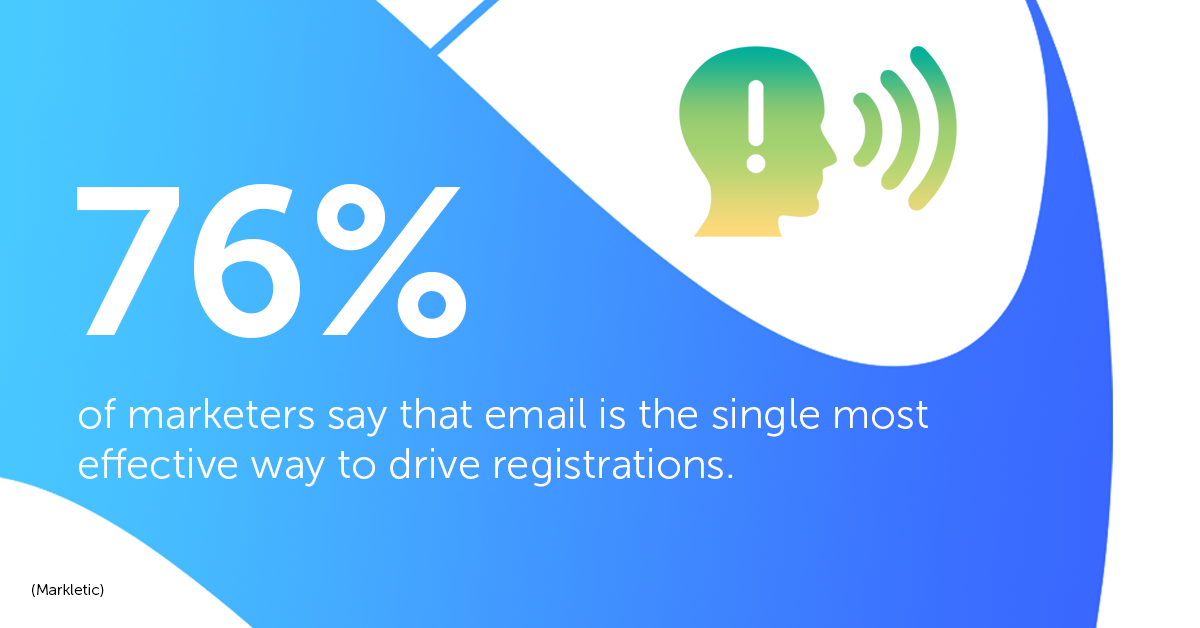 Let your potential attendees know what to expect. Share the agenda of the event. Show off all the platform features like networking and chat options, this not only gets people excited to attend but makes sure there is minimal confusion on how to use it.
And… Practice. Practice. Practice. Dry runs of your event are vital. Make sure any speakers know their slots and your exhibitors are comfortable using their virtual booths. It's always advisable to have a backup plan in case the worst happens and there are technical issues.
Event
During the events itself make sure you're taking advantage of your virtual event platforms interactive features. Whether that's in session polls. Live Q&As, workshops or breakout sessions. You can also add some gamification to encourage active participation - leaderboards and quizzes are a great way to do this.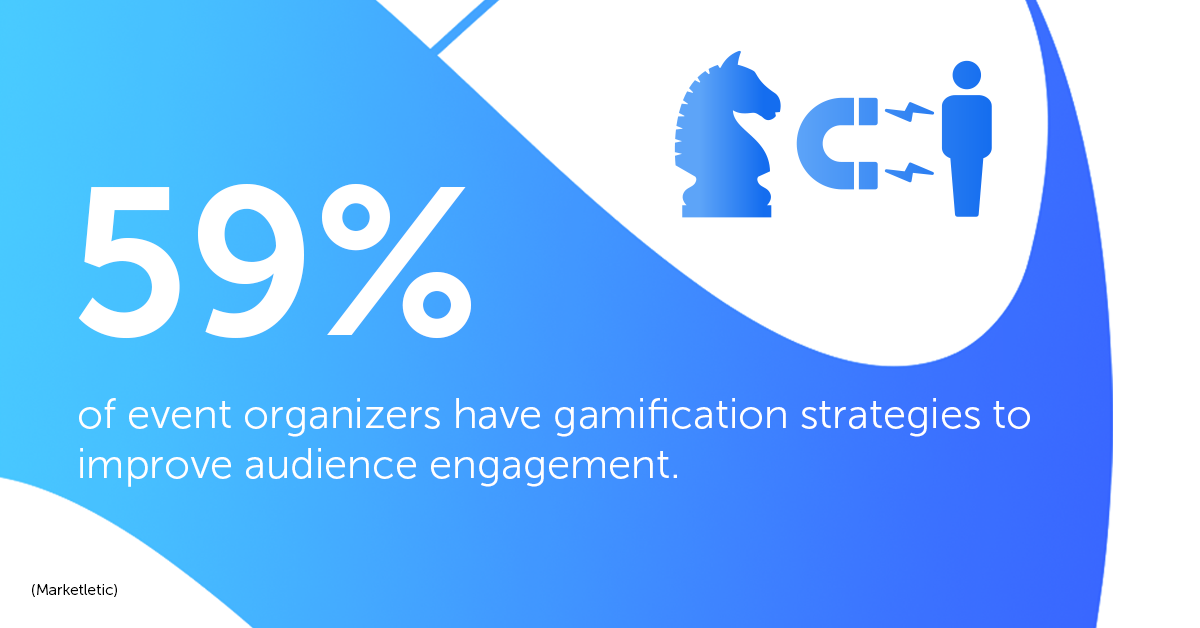 Promote networking - yes even in the event itself - think of yourself and your team as the 'glue that binds' all your attendees together. Go forth and speak with them. Make introductions. Virtually mingle.
Post Event
One of the biggest benefits of a virtual event is the rich data it provides to you, from who attended to what they did. Take advantage of this post-event data and use it in your event strategy as well as marketing and retargeting campaigns.
We find that so many of our virtual events generate amazing results and rich content, and a lot of people go on to offer that content on-demand - for those who could not make the event directly or for those who want to revisit certain moments. It's a great way to build up a community and make sure people come back time and time again.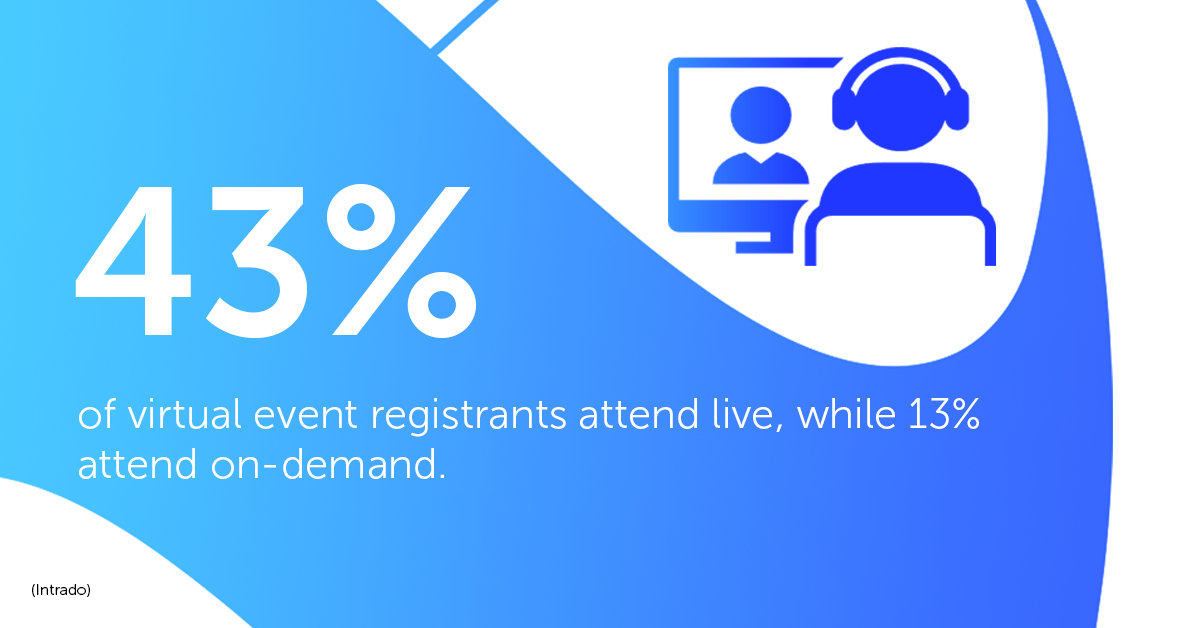 Final thoughts
In summary virtual events and physical events are different, but in many cases the same. But will virtual events fully replace traditional in person events?
We sincerely hope not. Nothing can replace that direct human connection and interaction. But virtual events are here to stay - we believe, like many other event professionals, that hybrid events are the future.
Following these tips and making your virtual (or hybrid) trade show as successful as possible will ensure a wow experience for your audience and attendees so they keep coming back for more.