Sponsors in the Spotlight Featuring Bruce Rosenthal, Bruce Rosenthal Associates

Even before the COVID-19 pandemic, associations have struggled to develop and maintain effective sponsorship programs - not just at their annual meetings - but year-round. The challenges have continued to pile up as associations have been unable to host in-person conferences, adjust to the newness of virtual event planning and execution, and the uncertainty of attendance numbers.
Times may be changing, but your current and prospective sponsors' needs have not. Many businesses and industry suppliers rely on their relationships with associations as an effective and efficient marketing and sales strategy.
Thoughtful and creative packages that deliver value for sponsors and corporate partners will help associations generate revenue and remain resilient despite changes in the market and environment - such as the uncertainty of exactly when we'll be able to meet in large groups safely again.
Join Map Dynamics' Alexis Simoneau, CAE and special guest Bruce Rosenthal of Bruce Rosenthal Associates to dive deeper on the topic of Sponsors in the Spotlight. As an added bonus for this session, we've invited our friend Ginger Johnson to facilitate new connections among the attendees in the audience and help bring home the takeaways from the conversation.
Here's what we'll discuss:
New opportunities for virtual sponsorship benefits

Examples of year-round sponsorship engagement that's not dependent on your annual conference

How to transition benefits from in-person sponsorships in a new environment

Ways to ensure that your association stands out among the competition for sponsor support

Gaining staff and board buy-in for new sponsorship programs
Join us for this engaging discussion Tuesday, January 12th at 11:00 am ET.
Not able to tune in live? That's ok! You can still register and we'll follow up with takeaways and a link to recording afterwards.
Best of all? It's free to attend!
About Bruce
Bruce Rosenthal has advanced corporate partnership programs for 20+ years. He is a strategic advisor, consultant, and educator to associations and not-for-profit organizations, creating corporate partnership programs that increase revenue, add membership/constituent value, and foster sustainability.
He demonstrates leadership in identifying and cultivating sponsorship and partnership best practices, opportunities, and solutions as Convener of the Partnership Professionals Network (PPN), a national sponsorship/partnership organization.
As VP of Corporate Partnerships for a national association, Rosenthal directed a successful corporate partnership program. He applied ideas, techniques and strategies from an extensive consultation with IEG, at that time the preeminent partnership consulting firm. He innovated the program by revising the positioning, benefits, packaging, collateral, etc. to keep pace with changes in the economy and the marketplace.
Rosenthal does presentations at national and state conferences, and on webinars, in addition to writing articles and blog posts.
About Alexis
Alexis Simoneau, CAE is a community builder and solution provider. She's also a bit of a hype girl and nerd when it comes to helping associations offer value and meaningful engagement that drives revenue. With more than 8 years of experience in the association space, Alexis has been focused on revenue generation for associations and association-focused technology companies. In her current role as an Account Manager and Associations Liaison for Map Dynamics, an event technology company, Alexis gets to dive into the best practices and trends in the events industry to help customers best use their software to achieve their goals. Having served on both the association and supplier side of the industry, she has helped increase event attendance, host meaningful networking events, and participated as an exhibitor, attendee, and event manager for countless events. Alexis is a passionate volunteer and leader in community organizations and associations where she has managed leadership development programs, networking and training events, and membership programs.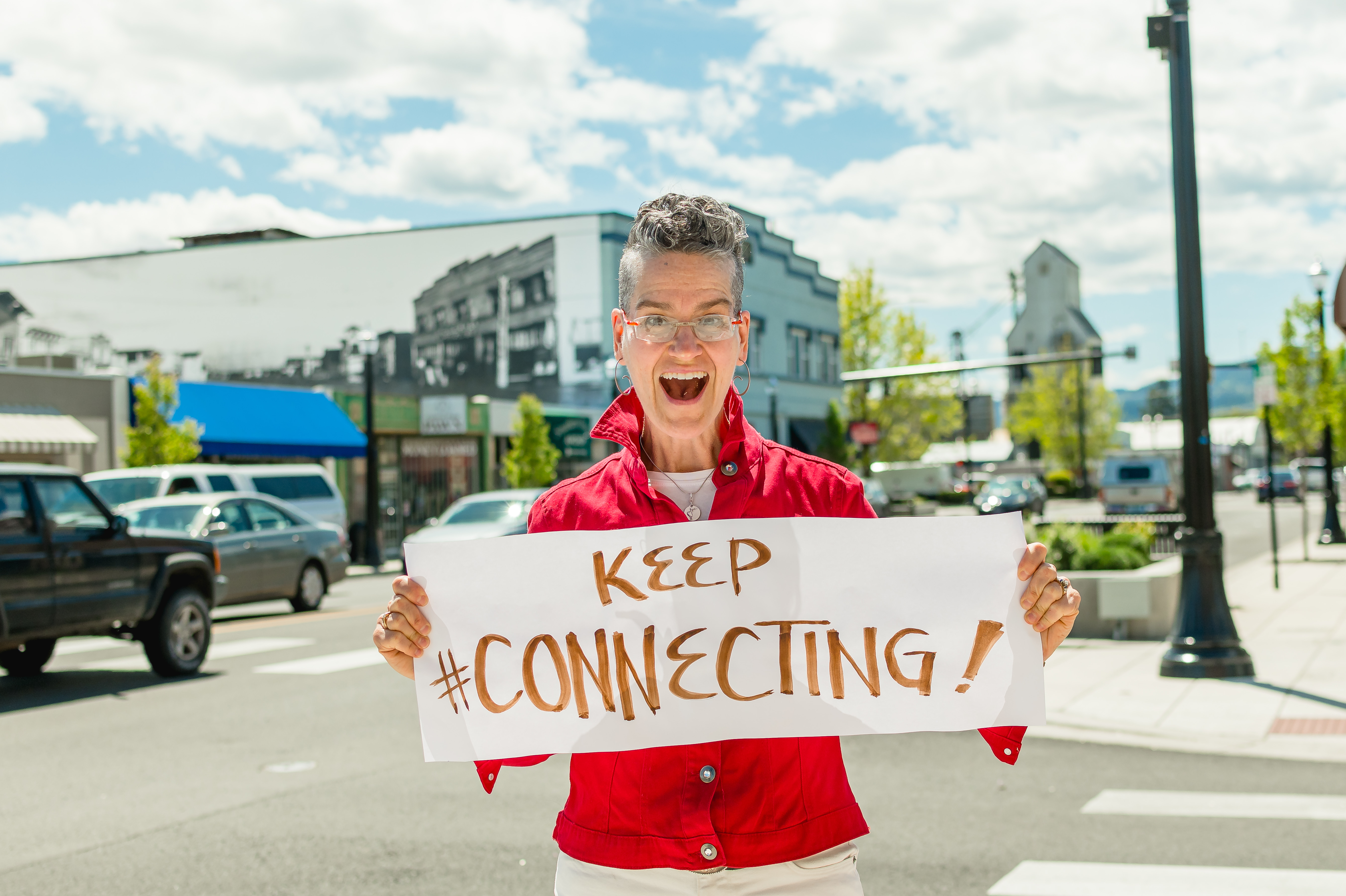 About Ginger
Ginger is first a connector, a speaker, trainer, and an author. Most biographies for speakers are full of credentials, awards, accomplishments and other unexciting information: Ginger's jam is Human Connection. It's the art, science and energy that makes the world go round. That's what she'll be sharing and teaching to: what and how to connect -- skills we all need. If you want to learn more about her, she invites you to visit
gingerjohnson.com
. If you're really curious, you'll likely Google her to find a TEDx talk, books, YouTube channel, and various and sundry other information all promoting and teaching human connection.