Map Dynamics Coffee & Connections: How to Rock Your Next Virtual Event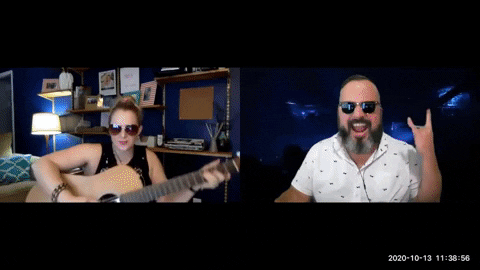 Do you believe you can recreate the energy and excitement of in-person events in an online environment? Would you believe it if you were told that it's possible to bring your attendees together in meaningful ways AND craft memorable experiences while engaging safely at home?
Join your host, Map Dynamics' Alexis Simoneau, CAE and guest, 100Reviews Co-Founder Teri Carden, for a high-energy and passion-fueled conversation about how your team can Pump Up the Crowd & Bring the Fun Factor in your next virtual event.
Here's what we'll discuss:
Ways to create an environment that makes people want to stay online with you

How to facilitate genuine social connections between your attendees

Examples of rewarding activities that are fun, not frivolous

Switching up your conference schedule to avoid burnout

Encouraging interaction with sponsors and solution providers
Bring your questions and ideas and tune in with cameras on! We welcome you to join the conversation and we look forward to seeing you Tuesday, October 27 from 10:30 - 11:30 am EDT!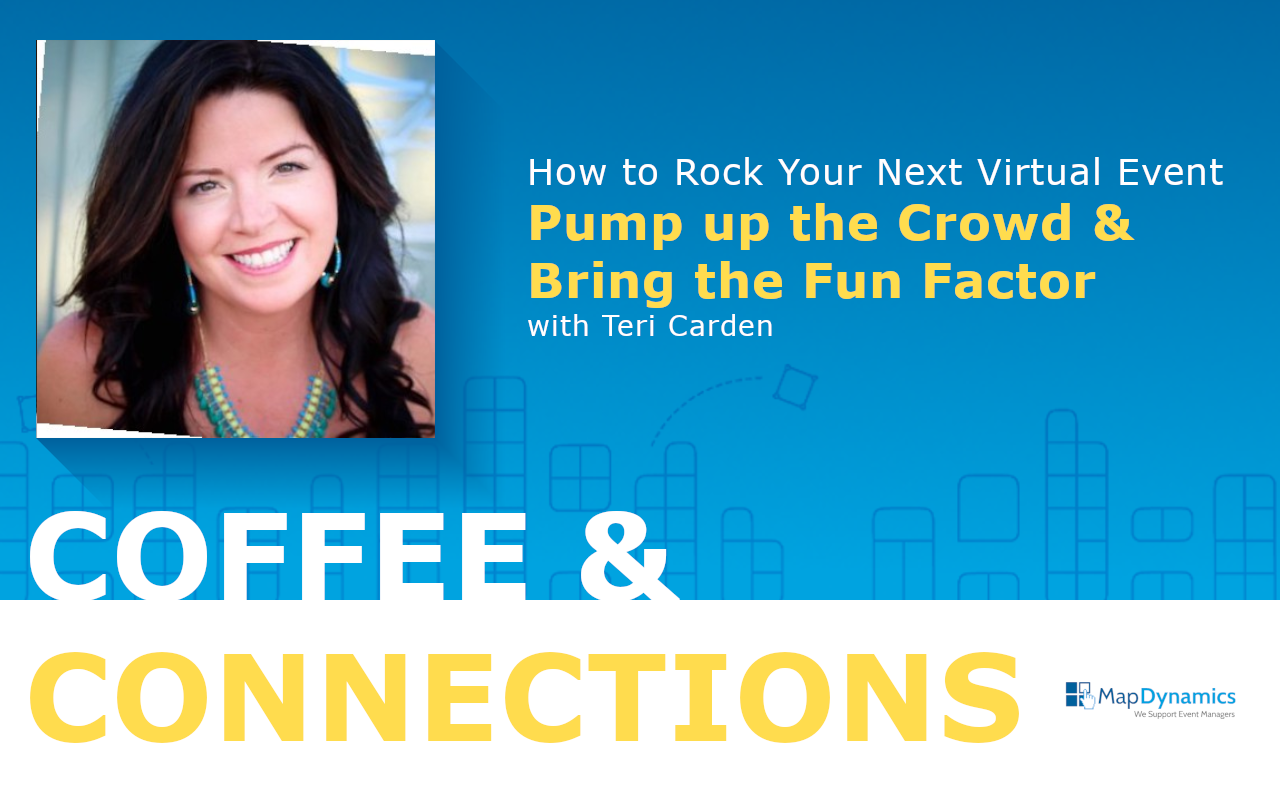 Join your host, Map Dynamics Alexis Simoneau, CAE and guest, 100Reviews Co-Founder Teri Carden, for a high-energy and passion-fueled conversation.
Teri's a self-proclaimed girl geek in normal girl's clothing. Teri has been in the association industry for more than 10 years now. She finds herself quite lucky that along the way she's been able to rub elbows with the association industry's finest executives.
With the support of her mentors, colleagues, volunteer leaders, and bosses during her association career, she was able to fulfill my incessant desire to geek out at work. This meant selecting, testing, and implementing new software and technologies, stretching to new marketing heights with eye-catching campaigns, introducing video and social media before it was cool, and jumping headfirst into the mobile world.
Teri is now on her own serving the incredible association industry as Founder of ReviewMyAMS.com and 100Reviews. She is also the creator of two niche industry events: AMS Fest and Non Dues-a-Palooza.
When she's not face-to-face with the computer screen, she likes to cook, hike, play games with the kids, explore craft cocktail bars, visit the beach, and enjoy time with family and friends.
Alexis Simoneau, CAE is an account manager on the Map Dynamics' community management team. With more five years of experience working in membership and marketing for associations, Alexis loves getting to dive into the best practices and trends in the events industry to help customers best use their software to achieve their goals. Alexis is passionate about the association industry and the power of events to bring people together so they can develop relationships that make their lives better.