New Analytics Tools for Visitor Tracking + August Product Updates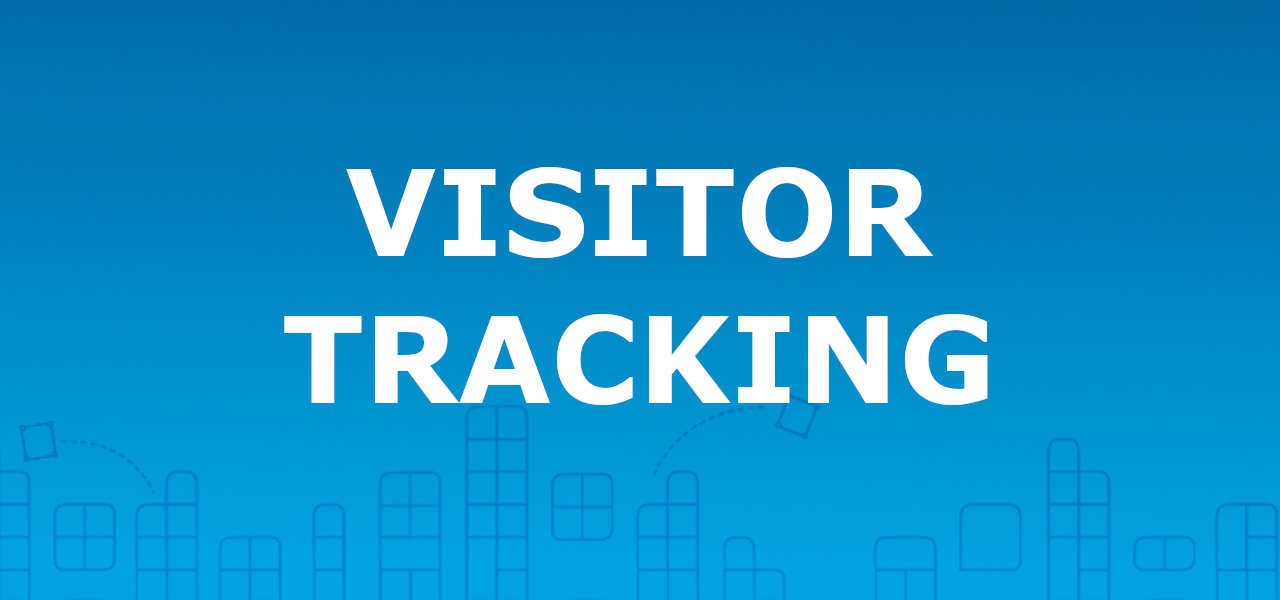 With attendee log-ins, you have more insight into your event than ever before. Last week, we overhauled the analytics tab to include new reports for Exhibitors, Sponsors, Speakers, Sessions, and attendees at your event.
Why did we build this?
We wanted to give show managers more sales tools. A major part of this expansion includes a way to provide exhibitors a list of the attendees that visited their businesses on both desktop and mobile app.
New Visitor Tracking!
Landing Page Body
New timeline report: 1 week prior to the event start and 1 week after the event end (excludes the majority of the 'pre-event' timeline)
New pie chart: A breakdown of activity in the primary event content sections
Top Section
There are new tabs for Exhibitors, Sponsors, Speakers, Sessions, and Attendees
New Subsection Reports
Each of these are structured exactly the same across the tabs listed in the top section reports.
Percentage of profiles in this section viewed (ex: of 100 exhibitors how many got viewed?)
Top viewed and top bookmarked
Activity timeline chart (same 1 week before and 1 week after)
Full list of profiles views & bookmarks
New "Results Report"
This part is really cool! Every listing on every subsection report now links to an individualized "Results Report." This means that from the speakers activity report you can click on a speaker name and see all the views and bookmarks for that speaker. The same applies to exhibitors, sessions, sponsors, and attendees.
Raw Data
For event managers who would like to customize reports from raw data, visitor tracking allows for raw data about exhibitor bookmarks, session bookmarks, and attendee bookmarks to be downloaded into a .csv for use in any spreadsheet program.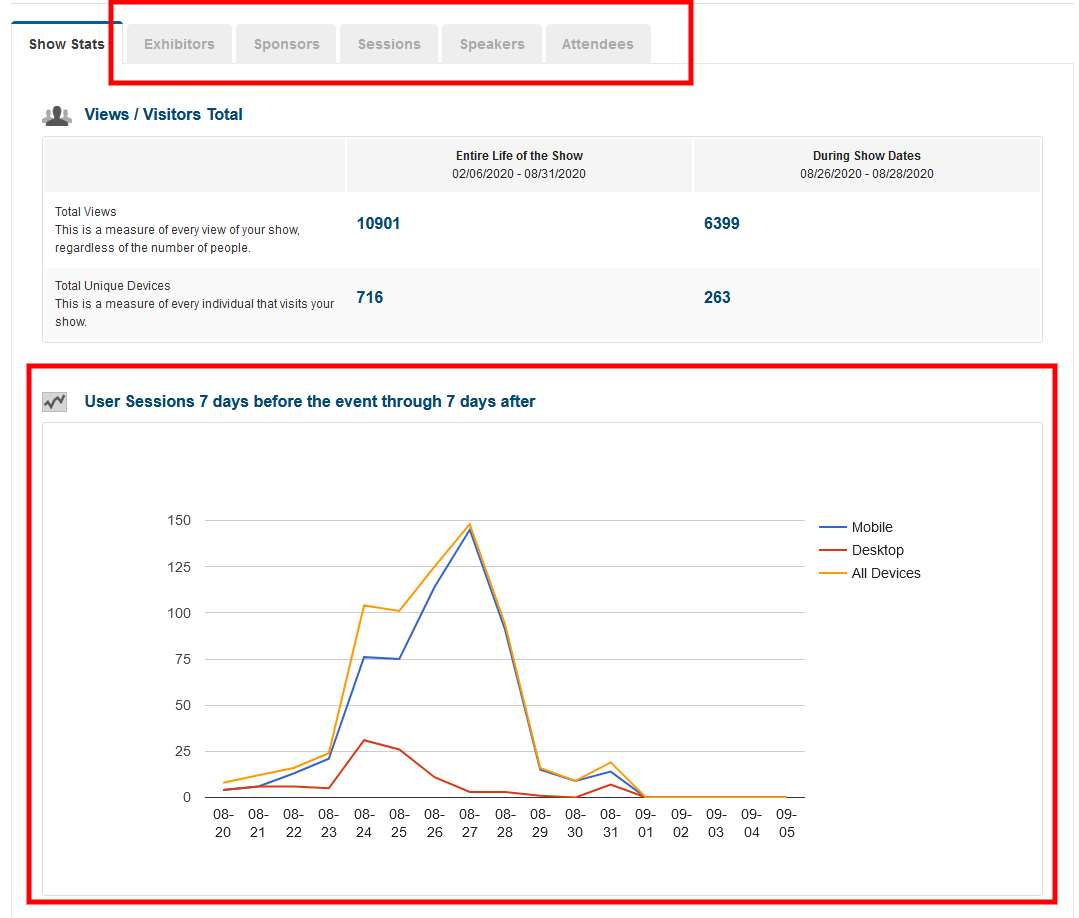 Additional Updates
Attendee Profile Edits
Following the roll out of the Attendee Access Manager in July, Attendees now have more control over their own profiles.
When a user signs in, they are now going to be greeted with an account landing page that explains what they are and are not able to do within the system.
If a show manager allows users to edit their profiles then an "Edit Profile Info" tab will be visible in the My Account pop-up from which they can edit their picture and profile information.These edits will stick to their universal "passport account" (i.e. their attendee log-in) as well as update the individual Attendee profile for that show.
For vendor and speaker log in abilities, the landing page explains that their vendor and speaker profiles can't be edited on the front end but can in the admin. This only applies to user accounts attached to speakers or exhibitors with the login ability and will likely change in the near future due to client feedback. Below the message is a link to the admin.
Discussions
Discussions have been redesigned to be easier to engage with and to look more like Discussion "rooms." If you (an attendee, speaker, exhibitor, or show manager) are able to post, you'll see the "+" button in each section.
Mobile App Updates
All access restrictions in place on the desktop version of Event Home Base are now in place on the mobile app.This includes:
Locking the entire event by a single password
Locking just the schedule by a single password
Locking the entire event by an Attendee login
Locking just the schedule by an Attendee login
Locking Tracks or Track content by a general Attendee Login
Locking Tracks or Track content by individual Attendee Assignments
If an Attendee is logged in, their ID is now being passed along with the visitor tracking information.
If there are Scheduled items without dates they now appear in an "Ongoing Events" section at the top of the schedule
New Embed Manager
With all the new features for Event Home Base, our embed code generator was in need of a big face lift. Existing embed codes will continue working as they always have, but going forward there will be new things to note and options to choose from:
The Menu Option name has been changed to "Embed & API" for clarification.
New Tab: Event Home Base Embed
New Tab: Booth Sales Embed - note the terminology "Registration" has been replaced with "Booth Sales" as we likely will have event registration as a feature at some point in the future.
Mobile App Embed: no changes to this one EXCEPT if you don't have a mobile app. If you don't have a mobile app, you'll now see the embed tab with a message that says you don't have a mobile app.
EHB Options Table: Show Managers can turn on or off certain sections in the embed as well as choose the landing page. If a certain section is not available or has been disabled in the Settings Control Panel, it will say so.
Settings
With a growing list of settings for appearances and features in Event Home Base, the need for quicker access to the show set-up settings panel was clear. A new "settings"/"gear" icon has been added to the top navigation for quick access.
Sponsors
If there are colors added to the Sponsor Levels, those colors now appear in the Marketplace Tab on individual Sponsored Exhibitors.
Schedule Check-ins
This update was so big it required it's own update! Read the complete details here.
That's a lot of "S" updates. Moving on...
Time Zones (Beta)
We have begun testing some timezone settings controls for some aspects of our system. If you'd like to know more, please contact your account manager.