GSAE Annual Meeting Reflection: Our First In-Person Event Since COVID-19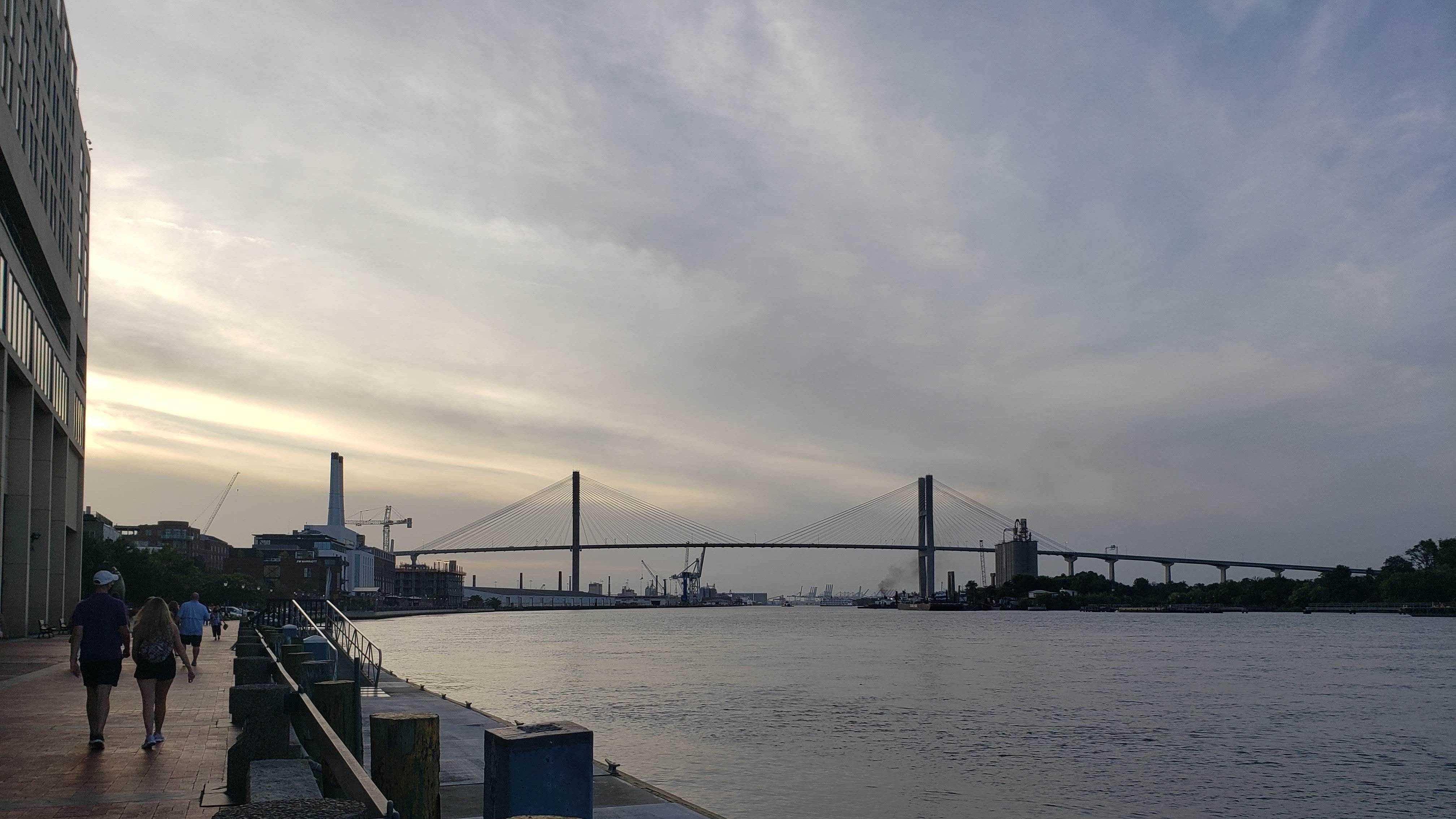 Two weeks ago, I attended the 2020 GSAE Annual Meeting at the Hyatt Regency in Savannah, Ga.
This was the first in-person event I (or anyone from Map Dynamics) had attended since we began working from home nearly six months ago as the COVID pandemic spread across the country.
Needless to say - for a company that supports event managers to go six months without attending an event, this was kind of a big deal!
First Impressions - Safety First
After months of Zoom calls, working on virtual events, and attending several virtual events, the prospect of seeing folks face to face again was at once both exciting and a little scary.
From the start, GSAE did a great job addressing those fears. As part of this year's Annual Meeting, GSAE adopted several "safe meeting" initiatives to provide a model for future in-person meetings in the Southeast. With proactive communication about self screening, safety protocols, and an approach that was forgiving first and understanding about cancellations, GSAE was very professional and I never doubted they had things well in hand. I felt completely safe and comfortable trusting their leadership in my return to a safe in-person event.
Something must also be said for the City of Savannah and the Hyatt Regency. The hotel mask mandates and local mask ordinances meant that my wife and children could feel safer knowing that we were minimizing risk of exposure to our home school pod (we've elected to home school our kids this year, and take every measure we can to ensure that the COVID risk to our pod is minimal). Staying in a city with open containers doesn't hurt for social distancing outdoors, either.
Fun Sessions - Welcoming to All
I really enjoyed a new (to me at least) session format with engaging subject matter from Lowell at VistaCova. The session required us to listen to a podcast *before* the session (kind of like homework) so we would be prepared to make the most of our time together during the event. This novel approach meant participants spent less time listening to a presentation and more time engaging with each other and analyzing the content. Personally, I thought the learning format was fantastic and it's definitely an idea I'll be sharing with event managers and have already shared with other account managers.
I also got a lot out of the sponsored activity with the Beer Bros. (and the guys behind Baby Got Beer). It was a safe way to make friends and network and the hosts were really good at their jobs. They even got me to like beers I don't normally like because the process was so stimulating!
Plus, it was the first time I drank in public in six months. I couldn't imagine a safer or more enjoyable way to do it. We raised money for a good cause (the beer tasting was part of $6,500 raised throughout the event to benefit the United Way of the Coastal Empire, over $8,000 for GSAE's educational programming, and $5,000 to support internship grants!), I made some new friends, and learned a lot.
Food and Fellowship - Contactless Contact
Dinner Wednesday was sublime. The event was centered around a "picnic" concept with a down-the-line set up of hot food that started with a "basket" (it was a nice little brown box with gingham flare that matched the decor) that ended with grab n go packaged local and fresh single serve items. The dining area was set to resemble a picnic with ample room between picnic tables, socially distant games like corn hole, and a lively string band playing bluegrass and other favorites of Americana. When the open air and socially distant shuttle came to take us back to our hotel, it was all too soon.
Throughout the event, I appreciated everyone wearing a mask when milling about. When you're at a GSAE event, it's easy to see it is a strong community where people care about and take care of one another. Event managers made it easy to maintain social distancing when mask wearing was *not* easy (as when eating or drinking) by ensuring ample distance in table set-up during meals and sessions. Thoughtful touches like live action decor (there was an active honey bee hive at breakfast!) and play-doh to fidget with during sessions (thanks, Lowell!) helped create space for people to relax and engage in ways just like any other event. It was easy to forget the set-ups were different at all.
Speaking of social distance, GSAE was the first event where we rolled out a new contactless schedule check-in feature for attendees. Not gonna lie - there were problems with the launch. But this was a great example of why we go to events. I was able to observe the issues first-hand, provide direct support to the event manager and attendees, and provide detailed reports to development about the issues. Despite the hiccups and troubleshooting required along the way, I was proud to be there as part of a team that adapts to provide solutions and to help provide one more layer of safety with a contactless alternative to traditional sign-in sheets.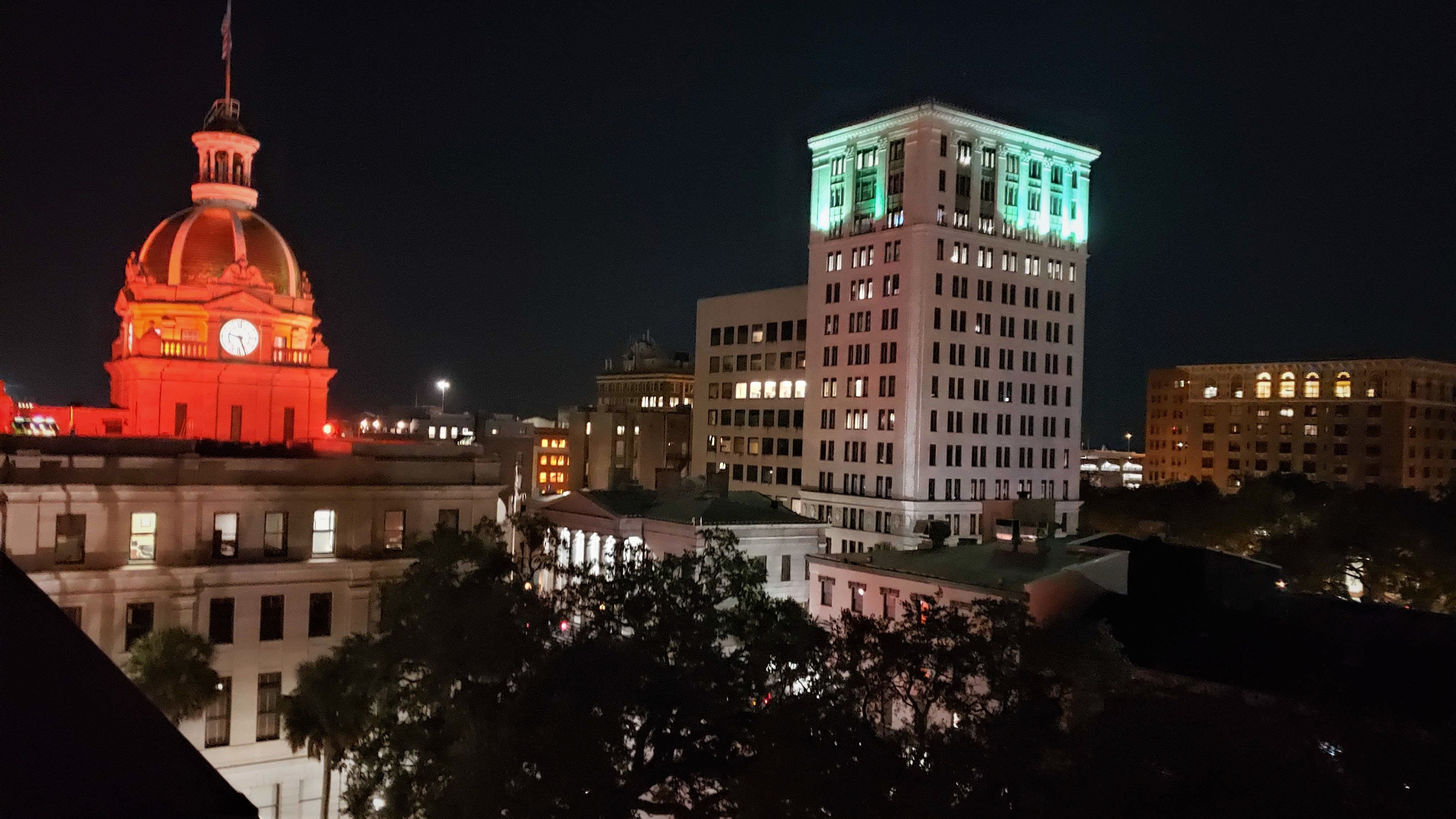 The view from the open air deck atop the Hyatt provided a beautiful backdrop for safe outdoor socializing.
Final Thoughts
I'm still unpacking a lot from the whole experience (figuratively, not literally).
I've been reflecting on what it feels like to go out after months basically spent at home, what it feels like to be back at home after going out again (Not as good as being out and having fun! But that's OK.), what was different about going out and what's the same (everything and nothing at all), and some differences I hope we'll keep going forward into the new normal (I LOVED that session format with the homework. I got so much out of it.).
One thing I know for sure - it is always good to connect with people at events. No matter if that vital connection is made safely in person or online, events are a rewarding way to learn from one another, share expertise, and forge relationships. Whether people are six feet from one another or six states apart, I look forward to what will continue to change in the events space and finding new ways to connect (and bring people together).