Schedule Check-ins Make Contactless Sign-in a Reality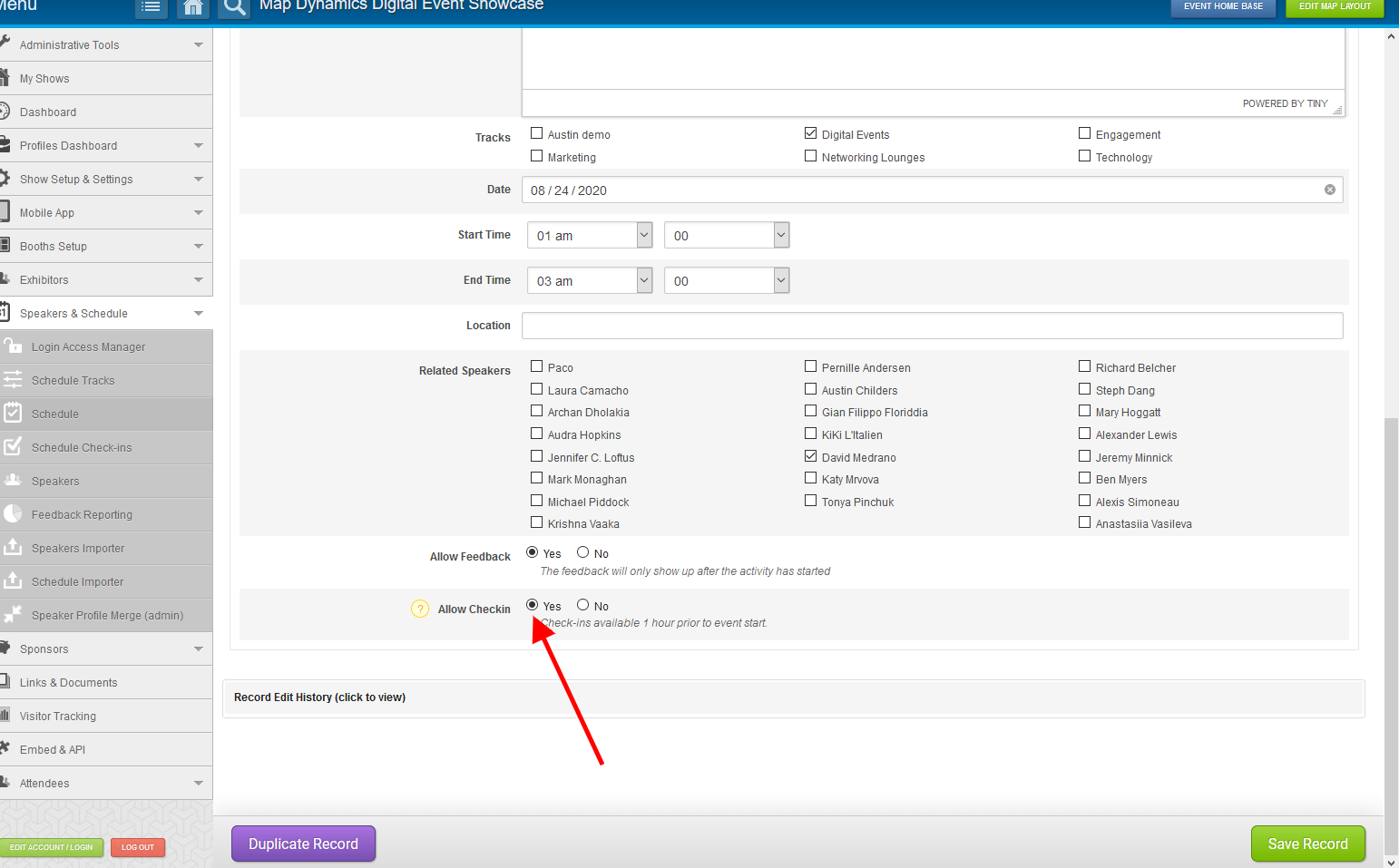 We're pleased to announce a new feature to assist our event managers in CEU tracking and other measures of schedule attendance.
In the admin, on any Schedule Session is a new field called "Allow Checkin". It's a yes / no field.
If turned on, a new "Check In" box will appear on profile on desktop and mobile.
When it's time to check-in, a user clicks on the box and a form opens up. If the user is logged in and has a profile - it auto-fills his or her info.
If a user is not logged in, he or she will have to fill in the form and there is validation to make sure it is done the first time. After the first check-in, regardless of whether or not a user is signed in, if he or she checks-in on another session it will have remembered the information from last time.
If a user wants to remove a check-in, it is simple to click the button again to undo the check-in.
Why did we build this?
Our clients requested a way to track participation in their event sessions that is both simple and contactless.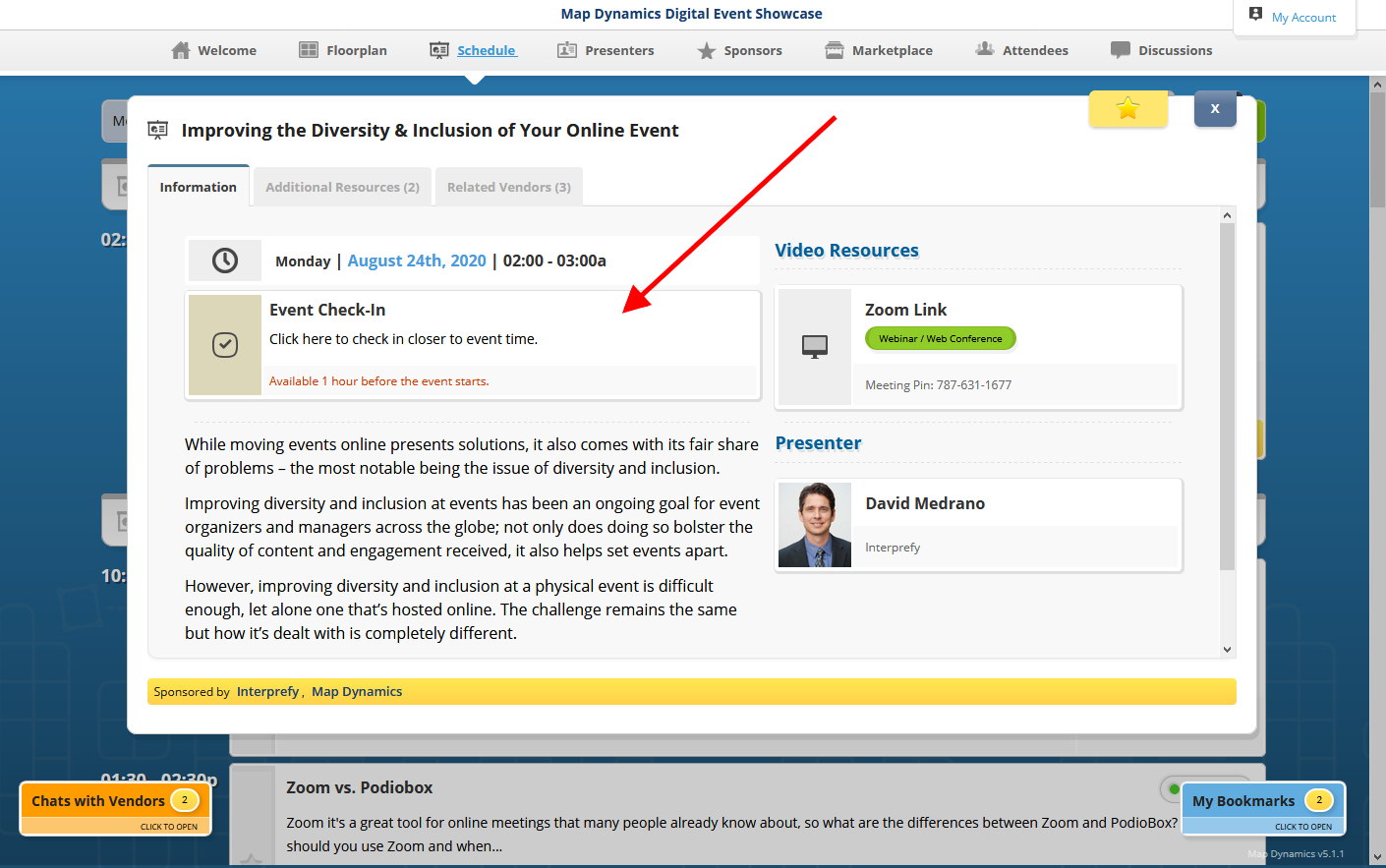 There are four main "states" this check in box can be in:
More than an hour before the event: No check-ins allowed.
1 hour before the event until 1 hour after the event start time and not checked in yet.
1 hour before the event until 1 hour after the event start time and the user has checked in.
More than 1 hour after the event - not visible anymore.
There are also two ways to access the Check-in data:
A full list of all check-ins for the entire event is available to show managers. It is searchable, editable, exportable.
A list of just the check-ins for one session and it's available inside the session profile.