What's New From Map Dynamics in July 2020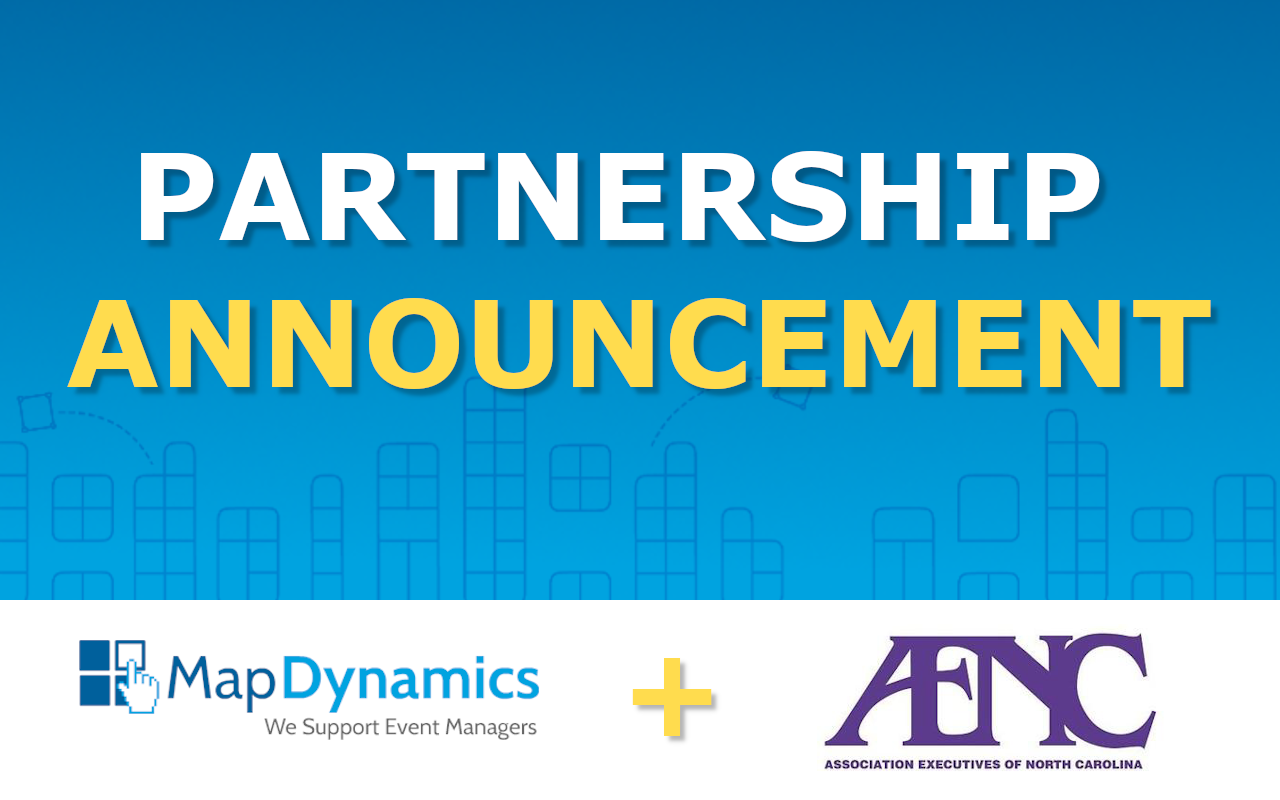 More good news, friends!
The Map Dynamics team is proud to announce an official partnership with the Association Executives of North Carolina!
We have enjoyed working with AENC and its members for many years and look forward to expanding our commitments to provide an online trade show resource year-round.
Thank you for this opportunity, AENC. We are excited to support the community and events in new ways into 2021!
Product Updates
ADMIN
"Public Show Link" has been replaced with "Event Home Base" on the show dashboard
ATTENDEE MANAGER
As was noted in an update late last month, the new Attendee Access Manager was launched in July. This was a big update that is detailed in this article about access levels for attendee content restriction, and this article about the new features. Features launched include:
Attendee Manager
Attendee Completeness Check
Attendee Emailer
Attendee Account Sync for Exhibitors and Speakers
Event Access Restrictions
Schedule Track and Sessions Access Restrictions
Additionally, the option to give show managers the ability to delete discussions, archive discussions, lock them from ALL participants or lock them from anyone not currently in the room is now available in the Attendee Access Manager.
To set it up, check the box next to their account. On the front end, when looking at a discussion the Discussions Admin will have a set of tools visible in the right-side menu. Each option also has an explanation bubble next to it.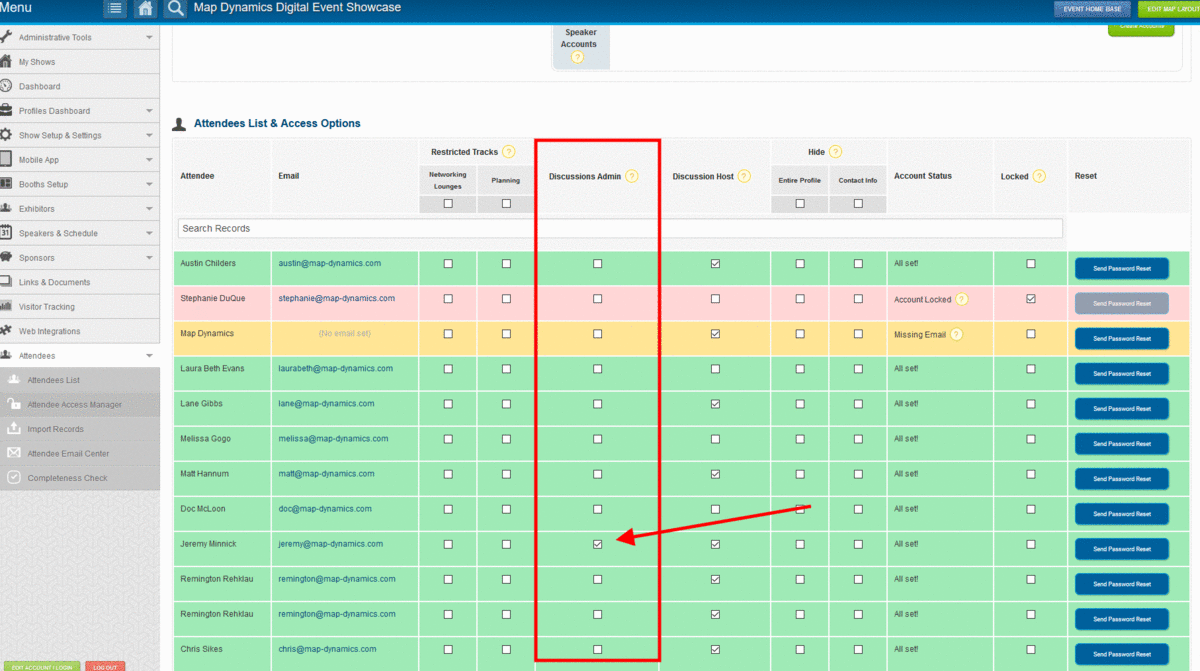 New features make discussion moderation a snap!
SHOW SET-UP & SETTINGS
The Settings Panel continued to receive major updates for both functionality and interface as new features were added in July.
NEW! Ability to hide the booths graphic
NEW! Character limit on Exhibitor Company Descriptions for the admin and the checkout
NEW!"Company Description Max Length" has been added to a new panel and implemented inside the Admin
MOVING! Map occupancy display settings
MOVING! Exhibitor profile view settings
REGISTRATION SETTINGS
"Categories" has been added as a field that can be hidden or made to be required in the Checkout
FLOORPLAN
A multi-map menu/loader has been created for events with multiple floors

TECHNICAL UPDATES
You can now direct link to any page or profile on the platform with a unique url identifier that updates as one navigates through an event
Font sizes, padding, and other layout adjustments have been implemented to EHB to enhance performance on a broader range of screen sizes
Multiple security enhancements were implemented to protect against new and evolving forms of online attacks
Profile search has been upgraded to account for possible spelling errors in search terms
Fixed a bug in EHB that was displaying listed items much larger than other elements