Map Dynamics works with association leaders during a time of change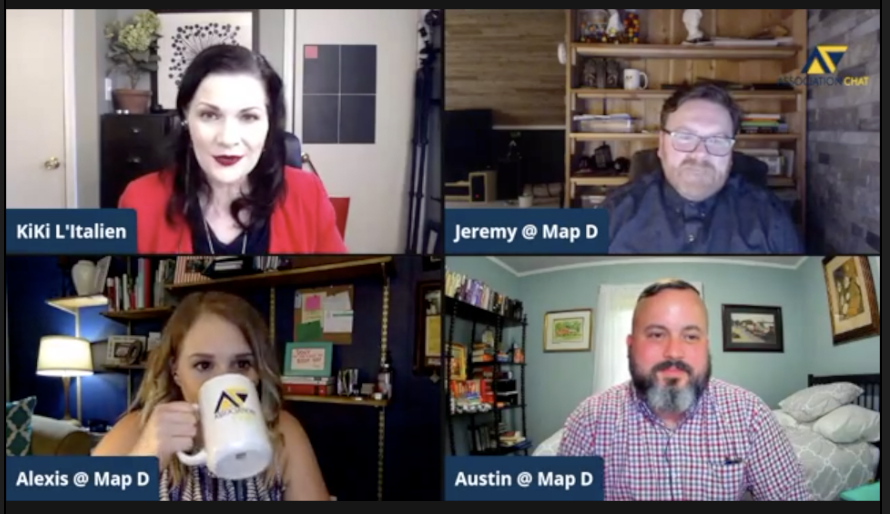 ATHENS, GA., Wednesday, July 1, 2020 - With the announcement of Event Home Base in late May, Map Dynamics officially launched a new suite of features designed to support hybrid and virtual events in addition to in-person trade shows, expos, and other meetings. The new developments were in direct response to changing needs for the events industry.
Associations represent the majority of clients for Map Dynamics, and feedback from associations and leaders in the space was critical to the development process of the new features. After months of research and development, the product launch was announced widely through SAE networks and featured in a recent interview on Association Chat, an online home for the association community.
Map Dynamics' CEO and lead developer Jeremy Minnick said, "In the beginning I only had an idea for how to restructure our tools and I presented that to association leaders to get buy-in. If they saw value in what I was proposing we would get deeper into specifics through discussion on what certain features might 'look like' to them. Where I found consistency in the answers is where I chose to dive further into the details."
New features that support association needs include tools for empowering speakers to integrate live streaming and pre-recorded video into sessions, tools for recognizing sponsors in new ways online, one-on-one chat between attendees and exhibitors in the virtual marketplace, public discussions, and a new design optimized for desktop.
"Events are different now and we are, too." said Austin Childers, Community Manager, "but one thing that hasn't changed is our approach to account management. Our Athens team supports event managers from when they first reach out to us with questions, through training and event set-up, and we're there for them when they're ready for whatever comes next."
About Map Dynamics
Map Dynamic's software is available for everyone, but built for associations. The company's mission is to support event managers by creating a tool that is easy to use, easy to manage, and supports in-person, hybrid, or virtual events with the same tool set.
Contact Map Dynamics
Austin Childers - Community Manager | 602.935.0706 | austin@map-dynamics.com