Stronger Together: Event Organization Partnerships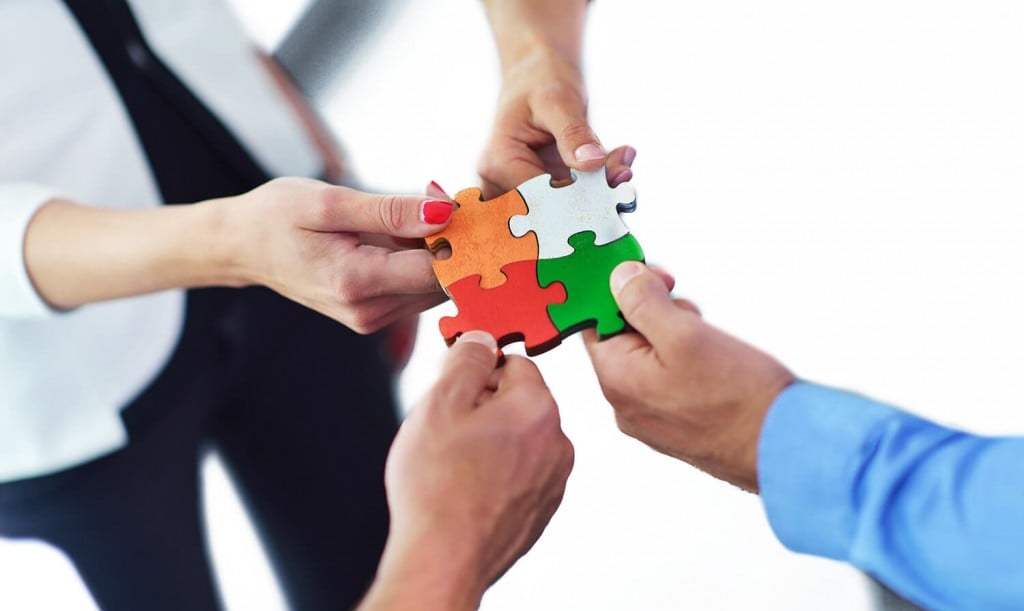 Regardless of your role in the event world, you know the industry is defined by the relationships you create and nurture. If you have a goal that would benefit from (or even necessitates) a partnership there are many facets to consider.
3 Successful Partnership Elements
1. Find the Right Partners
Organizations each bring a different set of values, priorities, resources and competencies to a partnership. The challenge of any partnership is to bring these contributions together and work toward a common vision, achieving sustainable goals. Seek out partners that complement your organization's structure, staff, and strengths, and mission. If your organizational missions are at odds, the chances of a successful partnership are slim. Use resources to the advantage of common goals. For example, if one organization has an incredible social media manager and the other has a talented designer, ask them to combine their talents for an online campaign!
2. Come Up with a Plan that Benefits All Parties
Organizations most often choose to partner because they cannot achieve their goals alone. In other words, there is inevitably a level of self-interest in the motivation of all partners and each partner will need to see individual benefits from their collaboration, if the partnership is to be sustained over time. Don't expect another company to do something for you if you aren't willing to do something for them. The point of a partnership is to benefit both parties. Easy starting points are putting their logo on your website, letting them attend your events for free or at a discounted rate, sharing content, and/or featuring their banner ad on your blog or website. Social media is a big player in the partner game as well - mention them on social media and help promote whatever they've got going on, and they will do the same for you, again creating more of a buzz around both of your events.
3. Strong Communication
It's easy to assume that your partners know what's going on with your company and your events, but that is not always true. Start the relationship with a communication plan. Share newsletters every quarter or even every month featuring what is going on with your company. This can include what's happening on the event roadmap, big pieces of content, etc. Don't just keep them in the know, make them the first to know. This way your partners feel included and can share your big publications or events with their networks. (And you should do the same with their information!)

How Can My Organization Attract Partners?
As you evaluate strategies for partnerships, it is essential to consider your marketing strategies - your approach to building and maintaining relationships among your peers in the event industry. Not only will it elevate your brand, it could lead to more referrals and increased business as a result.
5 Ways to Partnership Market
Get that mail (or email!) list up to date! Stay in touch with newsworthy updates and holiday greetings.
Year-end thank yous to those who have helped support your organization in the past year with referrals, testimonials, and more.
Congratulate your friends and colleagues in the industry. Stay up to date with accolades and features. Noticing goes a long way!
"Surprise and Delight" is an idea stolen from the marketing world that has become popular in the event industry as well. Surprise your clients and partners with a memorable gift. Keeping it digital allows for streamlining and ease - send an eBook you love, or a digital gift card for coffee!
Host an event to stay connected. Consider occasional meals with a small group of colleagues you'd like to get to know better. It doesn't have to be complicated (brown bag discussions, pancake breakfasts, taco bars - inexpensive and easy!) and can piggyback off of an industry conference or other event that has you all in the same place.
At the end of the day, embrace the art of listening. As in your private life, organizational partner relationships are built on paying attention and having a give-give mentality.