Exhibit Hall Refresh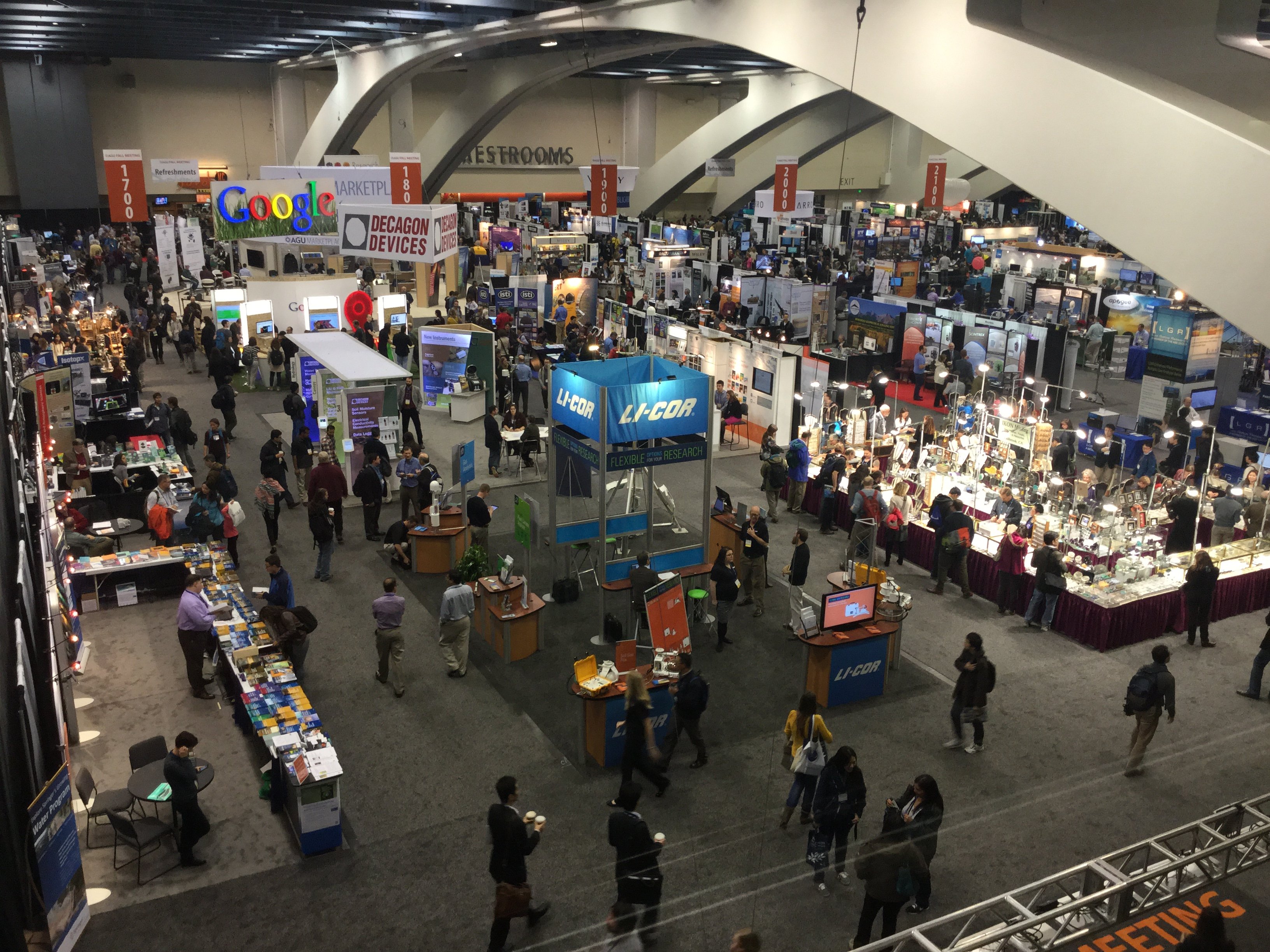 It's not 1995, or even 2005 - your event exhibit hall shouldn't feel like it does!
Picture a typical exhibit hall: endless rows of vendors, each with a table, two chairs, and some kind of backdrop. It's a bit daunting. And a bit boring. What if you know a vendor you want to speak with is present? How do you find them - by browsing up and down each row? Asking an event volunteer? It's the 21st century (holy cow - we're nearly 20 years in already!), and it's time for event planners and exhibitors to make the exhibit hall experience easier and more enjoyable.
For Event Planners:
Digital Signage
You're going to need signage. Why not take it into the current era by going digital? Digital signage can be changed with just a few clicks. Update information as it changes, make announcements, and tout your sponsors, all on the same sign. As a bonus, digital signage is more eco-friendly, and just plain cool!
Charging Stations
Want visitors to stay awhile? Give them a way to power up their electronics. Mobile devices are being used for check-ins, information exchanges, emails on the go and more on the floor, and the result is big battery drain. Adding a charging station allows for multiple benefits: you to help out exhibitors by encouraging attendees to stay in the area, and it gives you an additional branding opportunity - either for the event itself or for a sponsor!
Webcasting
Share video of the exhibit hall floor with attendees and others. Stream live or post on your social media to give your exhibitors maximum exposure, and serve as a resource to attendees, or those who may want to attend in the future. Briefly interview some of your featured sponsors and/or consistent exhibitors, allowing them to share why they're there before attendees are even in the hall!
Digital, and ideally interactive, floor plans
Don't add to the clutter of papers in registration packets and conference swag bags. Plus, unless you're including an entire packet, the most you'll be able to include on the map for each booth is the name of the exhibitor present. Digital maps allow much more flexibility in the amount of information included, plus the benefits of being green and having a map with exhibitor info available pre-conference. It's also a lot easier to manage a phone in your hand than pages of printed maps!
For Exhibitors:
Literature Displays
Make printed materials do double duty. If you have them in displays they can be seen before potential customers reach your table and may even attract people to your booth who would have otherwise passed by. It also clears the clutter, keeping your booth organized and professional. If going green is important to you, use recycled paper and only bring a limited amount of printed copies (if you are going to run out, retain one of everything at the booth for browsing and offer to email digital copies).
Tablets & Laptops
Don't just have a stack of brochures or fliers with some free pens or notepads. Those things have been around for half a century (or more!), and just accumulate in conference tote bags or on office desks, if they make it out of the bag. Engage potential clients by having laptops, monitors, and/or tablets set up with various aspects of your product on display. If your product is a digital one, make sure there is a version for attendees to use and experience firsthand. An additional benefit is that you can email information to your connections right there before they even leave your booth!
Magnetic Signage/Displays
This trend is great because it's practical, economical, and eco-friendly, resulting in less wasted material. A special magnetic material is now available for your booth walls/backdrops. Printing magnetic images and graphics means that can be removed and changed out. You can actually change the look of your booth from day to day or between events, perhaps showcasing different products.
Furniture
Given the option, banish folding chairs in favor of more comfortable seating. Make your space as inviting and comfortable as possible so potential connections want to stay a while and chat.
Some creative activities the MapD team has seen!
For Everyone: Get Creative!
Exhibit halls can be a highlight of an event if you put some fun into them! Think about a fun activity you can relate to your product or service, and adapt it for a booth setting. Give people an experience to remember versus handouts that may never be glanced at again. At the South Carolina Society of Association Executives Trade Show in February 2017, the show managers held a contest for the best booth display, which really encouraged all the exhibitors to get creative! Here are some of the most memorable things we saw:
A balloon display with someone making balloon animals upon request
A selfie booth with a backdrop and branded props
A putt putt green for a golf course/resort
An entertainer with ventriloquist puppets to greet you as you came to the booth
The take-away from this post? Join the 21st century. Go digital. Go green. Get creative. Exhibit halls that are easy to navigate and exhibitors that appear enticing will make attendees look forward to visiting the sponsors and vendors at an event.