Rather than pay for a new app each year you can have an event platform that provides the same native-app experience for ALL of your events throughout the year.

Our enterprise event app platform provides convenience for both you and your attendees, greatly reduces costs, and streamlines event promotion and access.
Available for everyone, but built for Associations.
Why Associations? Because it gives our work purpose.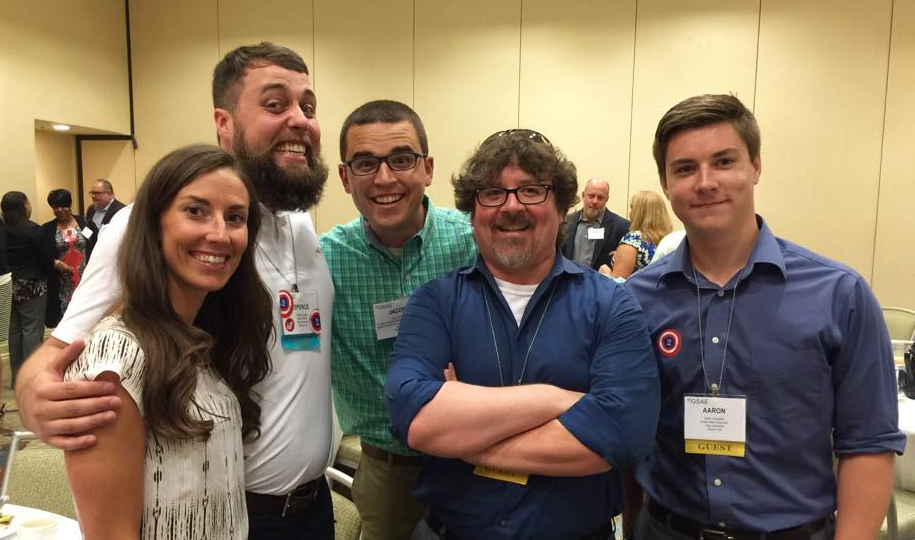 Chris and Aaron spending time with Spence and Laura from MemberClicks and Jacob from BOMA Georgia at GSAE's annual meeting.
Associations are focused on helping their members and their industry advance. Whether it's through networking, education, or providing resources - events are a big part of an association member's life and we want to do our part in supporting these activities.

Our mission is to be the best event app for associations by creating a tool that is easy to use, easy to manage, and supports activities that foster better learning and better engagement.
Advantages
---
Any changes to the floorplan, schedule, exhibitors, or any other part of the event are seen immediately on our app without needing an update or additional download.
Having a single events app for the organization means users don't have to download a new one each year which increases app adoption.
Our app platform allows us to deliver new features without requiring a new download so the app the user has is always the most current version.
Providing access to all events in one app creates exposure for all upcoming events, potentially encouraging more participation.