Twitter 101: Incorporating Twitter into Your Show Promotion
July 24, 2010 | by Amy Wilson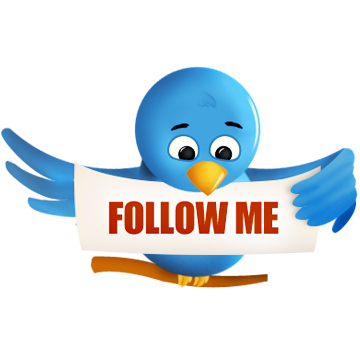 Last week, we explained the basics of Twitter and why it is such a useful tool for businesses. This week, we'll show you how you can harness its power to promote your trade show. More than any other social media platform, Twitter is the hottest buzzword in the trade show industry, and for good reason. A Twitter feed is easy to read, easy to update, and useful for multiple purposes. And one of its most popular features, the hashtag, is perfect for promoting your show.
What is a hashtag?
The # seen before words in Twitter (i.e. #tradeshow) is called a hash symbol, hence the term "hashtag." The hash symbol before a word is a simple way for people to search for tweets that have a common topic such as #tradeshow. When you type the hashtag #tradeshows into the Twitter search-bar, all tweets including that hashtag will be listed, and you'll be able to see who's talking about that topic and what they're saying. For more basic information about hashtags see our previous blog post here.
Twitter's 17 million users are already using this feature to search for and organize their information, and you can join them in just five easy steps.
Step 1: Create an Account
If you don't already have one, that is. If you already have one for your show, conference or organization, then there's no need to create a new account. Some in the industry suggest creating a new Twitter account for every event, but I disagree. Remember that every time you create a new account, you have to build up a new list of followers.
To create an account, just go to the twitter signup page here and click the signup button. Follow the directions and you will be the proud new owner of a twitter account. Best of all, it's free!
Step 2: Establish an Event Hashtag
Make it short, memorable and descriptive. If your tradeshow is the Southwest Dental Conference, this year's hashtag could be "#SWDC2010." Include your hashtag in every tweet about your show. This is the number one way to promote your show. Any Twitter user can easily follow updates about your event by clicking on the link the hashtag creates in your tweets. Using a hashtag will build a community and a conversation around your show, and the more people that use the hashtag, the more people will know about your show.
Also try using hashtags that are popular with those in your industry. For example, a recent conference for public relations students used hashtags like #PRSSA (for the Public Relations Student Society of America) as well as the hashtag for their own event.
Step 3: Build Up Your Network of Followers
Do a Twitter search for people talking about topics relevant to your show. Once you find them, follow them. Make sure to follow back everyone who follows you (except for accounts that are clearly spam), otherwise it looks like you only care about what you have to say. Also, don't be shy about asking your friends who are on Twitter to tweet about your event as well.
Step 4: Create a List for Your Event
Include everyone involved in the tradeshow who is on Twitter. Using a list will help you identify the conversation leaders are. Plus, people generally like being put on someone's Twitter list; it's taken as a compliment!
Most experts recommend that you start Tweeting about two weeks before your show begins. Make sure that you aren't just tweeting "attend EventName!" and "##days until EventName!" over and over. Tweet about interesting topics like your sponsors, ticket sales, guest appearances, speakers or giveaways. Also, make sure your tweets are short (around 100-120 characters) so they can be retweeted, and by more than one person.
Following these five simple steps can work wonders for your trade show promotion. Stay tuned for our next series on how your exhibitors can use Twitter before, during and after the trade show to increase their awareness, booth traffic, and sales opportunities.
Next Week's Post
Next weeks post will be all for your exhibitors. It will give you information to give to them to help them get leads, sell products and services, and connect with other exhibitors and attendees.